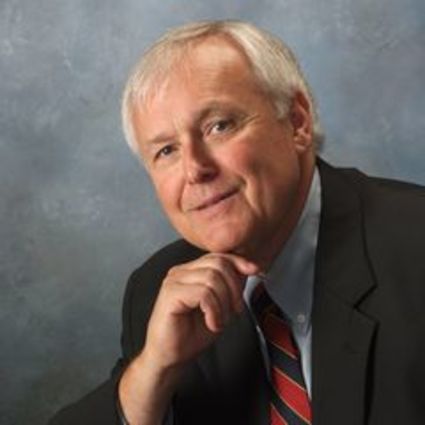 Bill Matthes
Broker Owner, Property Management Broker
Meet Bill Matthes
Our Rental & Property Management Specialist
Real Estate Experts' owner Jodi Bakst says her partner, Bill Matthes, is "incredibly good" at what he does "and very, very protective of our company brand."
Bill and Jodi co-own the agency's Property Management Group. Bill serves as Manager and primary agent/broker for the Group.
So what makes him "incredibly good?"
"My experience in sales and marketing," Bill surmises. "Most of my professional life has been spent managing sales. And selling is all about service – about building strong, lasting relationships with your clients and customers."
Want to guess what he considers the most important aspect of his work? "Customer service," he says without a moment's hesitation. "Property management involves two fronts: the owner, who is our client, and the tenant, our customer. Both require service. And sometimes that service involves competing interests. That's when the solid relationship you have with both parties really comes into
play."
Originally from Upstate New York, Bill received his Bachelor's degree in Marketing from Michigan State University then his Doctor of Jurisprudence degree from Albany Law School in New York.
For many years, Bill worked in sales and marketing with various companies, from a plastics manufacturer to a flower importer. Each position required him to travel extensively.
Thirty years ago, Bill and his wife Laurel moved their family to North Carolina. They were living in Asheville when Bill accepted a position for work, which brought them to the Triangle region in 1999.
Meanwhile, Laurel met Jodi in real estate school and they have been friends ever since. When Jodi eventually left to start her own agency, Laurel planted a seed about starting a property management arm of the company.
One evening, Bill and Laurel joined Jodi and her husband for dinner in a local restaurant. During the conversation, they discussed the fact that several of Jodi's clients were underwater in their mortgage. They wanted to sell but no one was buying. So Jodi was talking to them about renting their homes even though she wouldn't see a commission. And thus the property management group was born.
Bill jumped in 100% and worked with Jodi to build the property management group.
That was seven years ago. Today, Bill spends a sizable portion of his time guiding clients through the purchase of investment property. He hopes to retire in about four years. By then, he hopes to see 300 properties represented by the Property Management Group, he said.
Bill and Laurel live in Durham and call it home. They have three grown children and five grandchildren. When
he's not working with Real Estate Experts' clients and customers, his favorite pastimes are hanging out with his grandkids and boating.
Contact Bill Matthes for all of your rental, property management, and investment property needs;You'll be very glad you did.