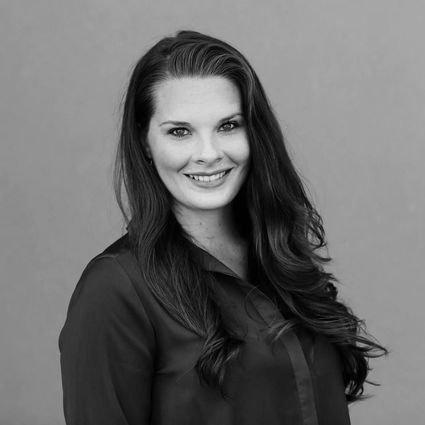 Kait Maarschalk
Broker, Realtor
Meet the Marvelous Kait Maarschalk
"It's all about the details"
Scholars may debate who first uttered that pearl of wisdom, but at Real Estate Experts, we know who's working it with every real estate transaction she takes on: broker and Realtor® Kait Maarschalk.
Florida native, Kait believes that the smallest details are often the most
important, and she won't rest until every detail, no matter how minute, is exactly what her clients need and expect.
Tenacious by nature and education (she received her Bachelor's and Master's degrees in Criminal Justice at Appalachian State University. Kait is willing to put in the extra time and effort to make sure her clients are happy, confident, and fully informed at every step, turn, and detail along the way. No matter how complicated or intimidating a particular transaction may be, she manages to make it smooth and even enjoyable by attending to the little things as well as the larger issues. She's been known to roll up her sleeves and tackle a repair
herself just to make sure a buyer walked away with a smile on his face!
Kait moved to Apex in 2001, slipped over to Boone for her education, then moved to Durham where she currently lives with her husband. Kate is an awesome woodworker and she enjoys her yoga.
Her time in the Triangle region has given her a strong understanding of the particular real estate markets in Raleigh, Durham, Research Triangle Park, and surrounding communities.
Testimonials
"Kait Maarschalk went above and beyond to make sure our home ready to sell. If there was anything that needed to be fixed, Kait Maarschalk even helped with some of the repairs to make sure the buyer was very happy with their purchase. Kait Maarschalk knew the house we were selling meant so much to our family that she made sure we were 100% ready to move on since we have been in that home for so long. Kait Maarschalk never pressured us into anything we didn't want. Kait Maarschalk answered all of our questions in a timely manner and made sure we understood every detail of what was going on. Kait Maarschalk even went out of her way to make paper deliveries to us due to the families work schedule being too tight. I would highly recommend Kait Maarschalk to anyone. If the need arises again, Kait Maarschalk will be the person I will be calling. I cannot thank her enough for all she has done."
Lynda A. Raleigh, NC (Source)