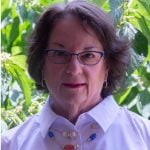 Laurel Matthes
Broker, Realtor and Property Manager
A little about Laurel Matthes
Since joining Real Estate Experts, Laurel Matthes has worked with the Property Management Group and has provided general residential brokerage services to home buyers and sellers.
Laurel has been an independent broker-in-charge, and supervising manager for over 20 years. But her skills were honed long before she entered the real estate industry. She was a departmental business manager and executive assistant at Duke University for 19-plus years. She provided marketing, sales, and advertising services for a wholesale floral supply company in Syracuse, NY, and executive management for another such company in Wilmington, NC. She has also worked as executive director of a state-wide professional trade association.
Laurel and her husband, Bill – the co-founder of Real Estate Experts' Property Management Group -- have lived in Cary, Chapel Hill and, since 2001, Durham. After owning homes in all three cities, Laurel and Bill understand the Triangle market from the buyer's, seller's, and owner's perspectives. That's one major asset for their real estate clients.
Other assets: Laurel is detail oriented, time sensitive, culturally savvy, and her brokerage philosophy is simple: Represent all clients fairly, accurately, and respectful of everyone involved in a real estate transaction.
Laurel works buyers and sellers throughout the Durham-Chapel Hill area and assists real property owners with their management needs.
Laurel and Bill have three adult children, five grandchildren, and one very spoiled standard poodle.