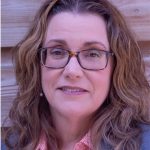 LeeAnn Prescott
Broker
A little about LeeAnn Prescott
With every real estate transaction in which she's involved, LeeAnn Prescott creates lasting relationships with her clients rather than pseudo-rapports that end as soon as the deal is closed.
Real estate transactions require time, patience, and, to LeeAnn, honest compassion for the people concern. You see, LeeAnn is all the people behind the transaction. As a result, she treats each client with honesty, respect, and a keen sense of fair play.
To provide the best service she can to those people – those human beings -- involved, she relies on three objectives: (1) responsiveness, addressing issues as soon as they arise to keep everything on track, (2) professionalism to instill confidence in her clients, and (3) utilization of current technology. No wonder she forms lasting connections with her clients. LeeAnn Prescott's enthusiasm for real estate investing began in 2001 when she purchased a triplex. Since then, she's bought and sold multiple personal and investment properties. Knowing the business from the buyer's, seller's, and investor's points of view has been invaluable as she's helped her clients realize their real estate goals.
At the end of the day, this San Francisco Bay area native believes the process isn't complete without some fun involved. Her clients couldn't agree more!
LeeAnn, her husband, and their two children have called the Triangle home for the past 10 years. They live in Chapel Hill now, but they've also lived in Morrisville and Durham. As a family, they make the most of the many cultural festivals, excellent restaurants, and outdoor activities the Triangle area offers.
In her free time, LeeAnn loves to travel, read, and hunt for fantastic finds in consignment stores.