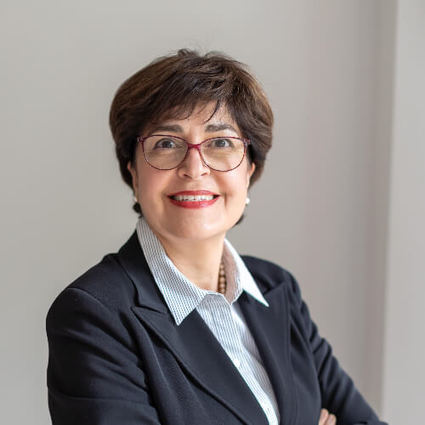 Maye Lopez
Broker
A little about Maye
Maye Aghazadeh Lopez was born in the San Francisco Bay Area and moved around quite a bit as a child. After living in the Philadelphia and DC Metro areas for a large part of her life, she made the big move 10 years ago down to the Triangle, where she feels at home and truly appreciates the beauty and
culture that is unique to the region.
Maye's journey into real estate has built progressively over time. She likes to think that her love of properties runs in the family – her maternal great-grandfather sold real estate in Iran! Likewise, her parents instilled an appreciation of real estate in Maye from a young age.
As an adult, she began her own journey as a property owner and landlord, accumulating a wealth of experience with all aspects of property management. Around the same time, she began pursuing her passion in interior design – working as a consultant as well as in the retail and wholesale side of the industry.
Maye combines her eye for aesthetics with her love of cultivating places and spaces which allow her clients to feel truly 'at home. She enjoys working with her clients in a personalized way, striving to assist them in finding and creating the home of their dreams.
Maye lives in Cary, NC with her husband. When she isn't serving her clients, she enjoys gardening, redecorating her home, entertaining friends, hosting family gatherings, traveling, and making quilts for her grandchildren.