Top Real Estate Agents | Real Estate Experts
Experienced home buyers can be just as confused as first-time buyers by all the steps involved in the process, especially if it's been many years since the last time they bought a house. "When should we talk to a lender?" "How does the due diligence process work in North Carolina?" Is it different from other states?" "Is the process different if you're buying new construction?" Etc. etc.
At Real Estate Experts, we know you're going to have a lot of questions and concerns. You should. Buying a house is a very big deal. We want to answer those questions and alleviate your concerns. That's our job. That's also why we developed the Flow Chart below: to outline in detail the home buying process in North Carolina.
And there's more. In a video, Real Estate Experts' Jodi Bakst addresses "Due Diligence & Earnest Money in North Carolina." In a written article, she explains "The Ins and Outs of NC's Due Diligence Period." Other must-read resources, right here on our website, include Purchasing New Construction (why you want an agent on your side), Understanding the Due Diligence Process, and our free Comprehensive Real Estate Buyer's Guide that you can download here.
Yet even with these resources at hand, you're probably going to have another question or concern and want a personal response. When that happens, don't hesitate to call. We're always here to help.
The Home Buying Process in North Carolina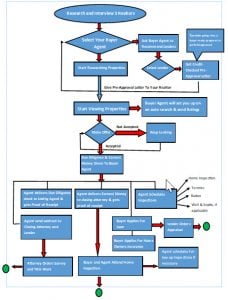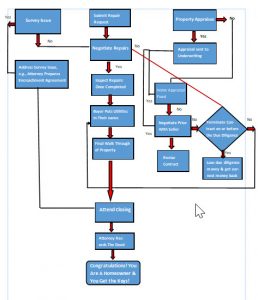 *     *     *
Why you Want to Work with Real Estate Experts
Acquiring real estate is a complex undertaking. Mistakes can cost you thousands of dollars and the heartbreak of missed opportunities.
As a buyer, you're competing with other buyers who are looking for their perfect homes. You want to have the competitive edge, right? If you're working with a Real Estate Experts agent, you've got it. (That's why we put "experts" in the name of our agency.)
It's a simple fact that the level of expertise varies greatly from one real estate agency to another. Real Estate Experts is an independent agency, unencumbered by affiliation with a large "umbrella" corporation. We set our own high standards and determine our own value-added services, both of which have positive impacts your real estate buying experience and assure a smooth, successful transaction.
Take a look at some of those services…
Highly Trained Buyer's Agents
As a buyer's agent, each Real Estate Experts agent is laser-focused on finding the perfect new home for you – the one that will make you smile every morning when you wake up in it. Whether you're looking for an urban condo or an estate in the country, our agents won't rest (often literally!) until they've found the ideal home for you and remained at your side throughout the entire buying process.
No, our agents aren't super-heroes with special powers. They're the best of the best because they're not only highly motivated; they're highly trained. They're proficient in real estate principles, financing, contract law, and industry-specific technology. They're always honing their negotiations skills. They're constantly researching, observing, and analyzing the local real estate market. And they bring all of that knowledge and know-how to bear on your home buying experience.
A Computerized Tracking System
Our state-of-the-art real estate tracking system immediately alerts us when a property comes on the market that meets your priorities and parameters. That means we can immediately alert you before most real estate agents and their buyers even know the house is on the market.
The Largest Inventory of Homes for Sale
Our real estate listings aren't limited to the Multiple Listing Service. With Real Estate Experts, you get access to ALL listings. We research new construction, contact For Sale By Owner listings, explore options with potential relocation clients, and stay abreast of clients who may be considering selling their homes but haven't put them on the market yet. Our access is your access.
Expert Negotiating Skills
Over the years, we've helped hundreds of home seekers – singles and seniors, empty nesters and newlyweds, and families of all sizes — find the houses they dreamed of.  The depth and breadth of our experience is a testament to our real estate expertise in general and our negotiating skills in specific. Fact is, our agents' razor-sharp negotiating skills give our clients a serious advantage over buyers working with other agents.
A Team of  Specialists for Every Client
At Real Estate Experts, you actually have an entire team of specialists on your side who work together as a cohesive unit to make sure every detail, from search to closing, is addressed and handled flawlessly. And all at no cost to you!
It's what we do.
*     *     *
Click Below to Learn About
*     *     *
Receive top down picture of nearly everything you need to consider as a real estate buyer, complete with walk throughs of the escrow process, tips for improving your credit, and more!
Instant Access to our Free Guide
Learn the eight things you do not want to do when you're buying a house.
Get tips on when to invest in your house.
Better understand closing costs
And much more.
Request your free Home Buyer's Guide to receive instant access to all this info!