At Real Estate Experts we listen to your needs, wants and motivations to sell your home and develop a marketing strategy specific to you.  We are known for going above and beyond to get the job done.  We are going to work with you the way you want to be worked with.  Our job is to position your property for the market to provide you with the highest return on your investment.  We are going to do whatever it takes to get this done.  Our clients trust us implicitly.  They know we take care of every detail and leave no stone unturned.
You can count on us to tell you like it is.  We do not sugar coat the facts.   We will educate you on the market and every detail you need to understand and implement for a successful sale.
We are hyper focused on pricing properties right. It is a proven fact that houses that sell without price reductions sell quicker and for more money.  Equally important is positioning properties for sale. We ensure that all important repairs are done before our listings go on the market — and YES — we will manage all of these repairs if need be.  We also ensure that the staging and professional photography is done to showcase your home perfectly.  Once this is done, we will negotiate the best terms and conditions for you.
We Are Savvy Negotiators
When the stakes are high, you want a skilled negotiator in your corner who is strong enough to get you the best deal.  Real Estate Experts delivers when you need us most.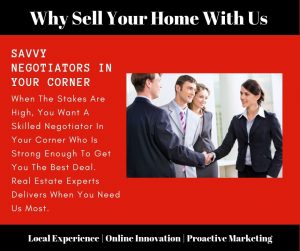 Experts at Pricing Properties
Pricing a home is an art form not a science.  Our local expertise lets us provide you with detailed neighborhood and market information so that you understand how we price homes.  Our goal is to hit if right the first time so you don't have to make price reductions.  The data show that sellers that reduce their price typically have their houses sit on the market longer and get less in the long run.  We use our pricing skills to get it right the first time.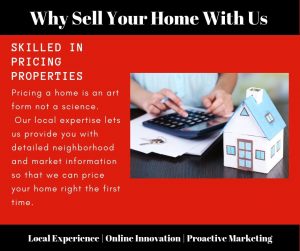 Experts in Marketing
Real Estate Experts does not fool around.  We go above and beyond to connect buyers and sellers efficiently and effectively.  We are constantly advancing our methods, systems and technologies used to target the perfect buyer for your home.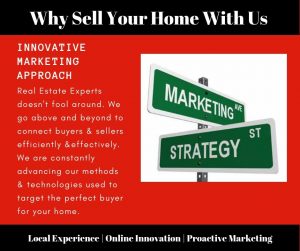 Experts in Positioning Your Home For Sale
At Real Estate Experts, we are trained to position your property for sale.  Pricing your home and quality marketing are half the battle, the other half is staging your home for buyers and using professional photography.  Because all homes are seen on line, what you see is what you get.  We want our listings to stand out and be seen perfectly through photography, drone photography and video.