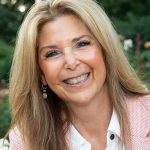 Jodi Bakst
Broker Owner, Broker, CRS, GREEN, SRES, CIPS, CLHMS, ABR, GRI
Meet Jodi Bakst
Jodi Bakst, a licensed Realtor® and owner of Real Estate Experts,has good ideas. A lot of good ideas. The kind that come from creative, innovative, outside-the-box thinking.
A problem solver by nature, Jodi structures her approach to selling a home or helping someone buy a home according to a client's specific needs. For example: She recently listed a house that the owners needed to sell as-is even though it needed a new kitchen, bathroom, and about $8000 worth of structural and other repairs. No problem. She positioned it properly, put it on the market, had five offers in two days, and it's now under contract to close, with no contingencies, for well-above asking price.
For a house Jodi personally fixed and flipped – the deal initially fell through because the buyer couldn't get financing. So, Jodi suggested to the buyer's agent that she call Ribbon to bridge the buyer's gap. As a result, the house sold for cash and the buyer got to move in and rent for a reasonable amount while she works on her financing. When she's ready, she can buy the house from Ribbon.
Win Win. That's just her way.
Getting from There to Here: Rewind to 1990
One of Jodi's smartest Ideas was to move to Chapel Hill -- aka, the "Southern part of Heaven."
Another one – which gave the homeowners mentioned above their happy endings -- was to become a Realtor®. *
After receiving a BA degree in Economics from the University of California in Santa Cruz and a Masters degree in Public Health from UNC-Chapel Hill, Jodi enjoyed a 15-year career in environmental management and economic development until 1997.
A woman of courage and moxie, Jodi found herself longing to do something entrepreneurial and intellectually challenging that would require her keen organizational skills, encompass her aptitude for marketing and strategic thinking, and satisfy her desire to serve others. When the idea to become a real estate agent occurred to her, she grabbed it with both hands and threw herself into full pursuit of becoming a Realtor®.
Fast forward: At the conclusion of the Graduate, REALTOR® Institute (GRI) program, she not only received that designation but also scored higher than every other candidate in the state of North Carolina.
It should come as no surprise then that Jodi Bakst is an over-achiever (a virtue that annoyed her siblings to no end). So it didn't take long for her to acquire a comprehensive knowledge and understanding of the local real estate markets in Chapel Hill, Durham, and surrounding communities. So she had another big idea: to launch her own independent real estate agency, which she appropriately named Real Estate Experts.
Just as quickly, she became an expert in real estate technology. And she's used that expertise to integrate systems into her work that send important information to her clients quickly and let her address clients' questions or needs just as quickly and efficiently.
As her real estate business blossomed, so did another good idea: to add a property management group to her business. For this, she teamed up with fellow broker Bill Matthes. Together, they've built Real Estate Experts Property Management Group into a highly successful company buoyed by highly satisfied clients.
While Jodi has grown their thriving business, she has acquired the knowledge and experience to earn numerous professional designations (and a sizable collection of initials after her name). She is a licensed Real Estate Broker/Realtor®, a Certified Residential Specialist, a Certified Luxury Home Marketing Specialist, an Accredited Buyer Representative, a Certified Distressed Property Expert, a Senior Real Estate Specialist, a GRI graduate, and, most recently, a Certified International Property Specialist.
Jodi has served as a member of the North Carolina Association of Realtors' Forms Committee, the Greater Chapel Hill Association of Realtors' Board of Directors, and the Town of Chapel Hill's Board of Adjustments.
Most recently, Jodi had another exceptionally good idea – a sort of change-the-world idea. This one merges her two careers and areas of expertise – environmental management and real estate/green building – into ARRAY in Orange County, the first 100% Net Zero Energy** community of homes in North Carolina. Why? Because she knows that the building industry produces 40% of the world's greenhouse emissions, with the majority of that coming from energy usage, Determined to do her part to reduce our carbon footprint, she is developing ARRAY. (Stay tuned for more information soon!)
Jodi Bakst is also a wife, the mother of one girl and one boy, and a volunteer in the local Jewish community.
To learn more about Jodi Bakst, click here to schedule a call with her. You can also click here to read an article about her in Featured Agent Magazine.
________________________________
*The difference between a real estate agent and a Realtor: While both must be licensed to sell real estate, the latter is a member of the National Association of Realtors and must subscribe to the Realtor® code of ethics.
** Net Zero Energy means that the total amount of energy used by the house on an annual basis is equal to the amount of renewable energy the house conserves by various means and creates by the use of solar energy and the way the house is constructed.