Area Highlights
A quick view of the most influential metrics in Mebane.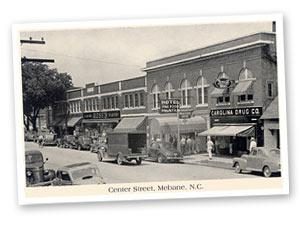 The City of Mebane traces its beginnings to the early 19th century when a post office was established in 1809. The town was named for Brigadier General Alexander Mebane of the North Carolina Militia and a member of Congress in the 1790's. In 1855, the railroad arrived and Mebane was incorporated in 1881 as the town of Mebanesville. The name was officially changed to Mebane in 1883. The charter was amended to the City of Mebane in February of 1987.
Also in 1881, Mebane's industrial growth...
Read more
Properties in
Mebane
View our selection of available properties in the Mebane area.
Inside
Mebane
Check out the latest demographic information available for Mebane.
Overall Cost
VS National AVG
Housing Cost
VS National AVG
Entertainment Cost
VS National AVG
Utilities Cost
VS NAtional AVG
Crime Rate
VS National AVG
Mebane

Schools

Learn more about schools near Mebane complete with ratings and contact information.
The Best in
Mebane
Browse through the top rated businesses in the most popular categories Mebane has to offer.
Dine
Drink
Shop
Perk
Sweat
Groom
Wag