A good tenant pays rent on time every month, but sometimes even good tenants run into trouble and your payment may be late once or twice during a tenancy. That's understandable, but a tenant who chronically pays late is a big problem.
Increase the chances of having your rent paid on time with a solid rent collection policy, consistent consequences, and flexibility in how the rental payments are made.

Rent Collection and Your Lease
A strong lease agreement is a landlord's best friend, especially when it comes to enforcing rent and managing disputes. Make sure there's a rent collection policy clearly stated in your lease. Go over this policy with your tenants before they move in. The lease should state when rent is due, whether there's a grace period, how much rent is due, how it should be paid, and what the consequences will be when it's paid late. When you have this in writing and you discuss your expectations with the tenants at the time they sign the lease, it's hard for anyone to say they didn't know rent was due on the first.
Enforce Your Late Fee
You should implement and enforce late fees when rent is late. This will motivate tenants to pay on time. It's important that you charge and collect late fees consistently, even if it's a one-time late payment from a great tenant. Not only do you need to send a message that you're serious about your rental collection policy, you also don't want to be seen favoring one tenant over another. If you collect a late fee from one tenant but not another, you could be accused of discrimination and face fair housing complaints.
When a tenant is late with rent, send a reminder with the full amount that's due, including the late fee. Some owners will charge a flat late fee like $50 or $75. Others like to charge a fee each day that the rent is late. A $10 charge for every additional day that rent is late should ensure your rent gets paid on time. The downside is that once those daily fees begin adding up, a tenant who is already struggling might simply give up on ever being able to catch up. Make sure your late fees make sense. They should incentivize tenants to pay on time but not prohibit them from coming current.
Offer Several Payment Options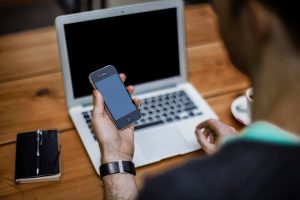 Most modern tenants prefer to pay their bills electronically. It's rare that anyone writes a check and hunts down a stamp and an envelope. Property management companies can offer sophisticated online payment portals where tenants can schedule payments in advance or even set up recurring and automatic rent payments. This helps us to collect rent when it's due almost all the time.
You may not have property management software at your disposal, but you can still offer electronic payment options. Tenants can send money from their bank to yours or use platforms like PayPal and Apple Pay. You can also accept checks, money orders, and even credit card payments. If you give tenants options, you'll find they have an easier time paying your rent.
These are a few ways to avoid late rental payments. Be prepared and be consistent. If you have any questions, contact us at Real Estate Experts.
Real Estate Experts provides comprehensive property management services in Chapel Hill, Carrboro, Hillsborough, Durham, N. Chatham County, Cary, Morrisville and now Mebane and Burlington, North Carolina.
Visit our new web site at www.realestateexperts.net or give us a call at 919-928-5131 x 1 to discuss our property management services.