North Carolina is at the top of many people's relocation destination list. Though we probably don't have to explain why North Carolina is a fantastic place to call home, there are a few motivating factors for relocation to this state in particular. There's a lower cost of living, especially if you're coming from another area of the country. Lower housing costs and lower taxes are also pull factors. Not to mention, North Carolina's temperate and mild four-season climate which can be withstood in the mountains, Piedmont, or coastal regions.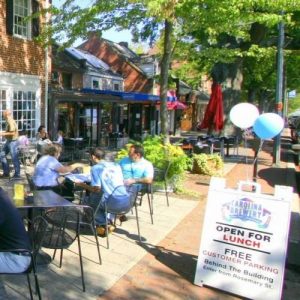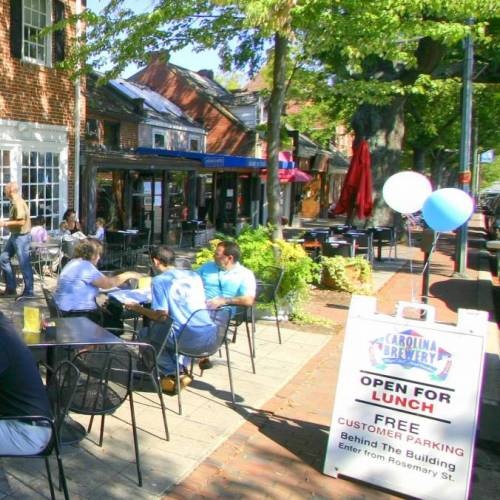 The Triangle, located in the Piedmont, has so much to offer new residents. From incredible eats and higher education to plentiful jobs and convenience, the Triangle draws in so many new residents every year. It's not hard to see why, though. Especially when you look at Chapel Hill.
This small town, frequently referred to as the "Southern Part of Heaven", will charm you into packing your bags and heading south. Here are 10 reasons why you should move to Chapel Hill, North Carolina.
The Food is Incredible
Just this past March, Chapel Hill hosted her first food truck rodeo! A dozen local food trucks gathered on Rosemary; if you're not familiar with the town, this street links to down town Chapel Hill. There, you'll find tasty eats to satisfy anyone's appetite. With over 95 resutarants and bars, most locally owned, Chapel Hill has one of the finest dining scenes in the country.
These resutarants are a must-try:
Music and Arts
We won't argue, culture is important! That's why it's wonderful to know Chapel Hill boasts a thriving cultural scene. From the Morehead Planetarium and Science Center to the Ackland Art Museam, there's an exhibit for everyone. Learn about galaxies and the Mercury program, or take a yoga class in the galleries at Ackland.
The historic Varsity Theatre always has the latest movie releases, while the Carolina Performing Arts hosts incredible musicians, performances, and productions like "Beyond Sacred: Voices of Muslim Identity".
K-12 Education is Strong
Great Schools, a non-profit organization, works to educate parents on the educational opportunities within school districts. Their rankings and rates provide information that helps families choose the best schools for their children. On a scale of 1-10, Great Schools ranked Chapel Hill schools an 8. This scale is based on student growth, achievement, and college readiness.
Chapel Hill and Carrboro schools pride themselves on their emphasis on student growth as well as achievement. Hear it from former Superintendent Dr. Tom Forcella here.
Discover Orange County's schools here.
Home of the Tar Heels
UNC Chapel Hill was founded in 1789, making it one of the oldest public universities in the United States. Out of the top 100 Best National Universities, UNC ranks number 30 in 2017. Often noted as a public "ivy" school, UNC is reputably one of the best universities in not only the country, but in the world. Programs at this school range from the highly ranked Kenan-Flagler Business School to the School of Medicine.
The University of North Carolina at Chapel Hill is much more than a college. In Chapel Hill, residents bleed Carolina blue for their Tar Heels. If you're a fan of baseball, basketball, and football there are sporting events year round to appease sport-loving residents.
Catch a Tar Heel game here. Or, wait to see the ACC Champions in spring of 2018.
Small Town Feel
Want the benefits of a big city nestled into a small town atmosphere? Look no further. Chapel Hill's connection to UNC brings everyone together under a brilliant shade of Carolina blue.
Not only does the town feel like home, but Chapel Hill provides locals with family friendly events. With trails leading to Bolin Creek nearby, there's wildlife to investigate. Don't forget about Live & Local, Chapel Hill's weekly music and arts show. Or, catch a movie under the stars at Wallace parking deck!
Employment Opportunities are Plenty
Located in the Triangle, Chapel Hill is a stone's throw away from RTP. Which is to say, Chapel Hill has many opportunities for employment in a variety of industries.  Research Triangle Park has been known to lure in new residents thanks to plentiful jobs associated with the research and technology roots of the region. Top employers include IMB, WakeMed Health & Hospitals, SAS, Biogen Idec Inc. and GlaxoSmithKline.
Job opportunities also come in the form of employment within the universities in the area. North Carolina State University, Duke University, and UNC Chapel Hill all act as major employers in Chapel Hill. Thanks to these factors, Chapel Hill has a low unemployment rate and a strong job market.
Don't forget about local gems, like the Sun Magazine. Check them out here.
Convenience
Living in Chapel Hill means proximity to natural attractions like the Blue Ridge and Appalachian Mountains. Head three or so hours in the other direction, and you'll hit Carolina or Wrightsville Beaches.
Downtown Raleigh is only 28 miles away from Chapel Hill, whereas Durham is a shorter 14 miles away. Both cities provide incredible entertainment, dining, and experiences unparalleled anywhere else.
Raleigh Durham International Airport is less than a half hour away from Chapel Hill.
Living in Chapel Hill isn't Too Expensive
It's easy to think that if you want a safe, pleasant, and overall good place to live, it'll have to be expensive. If cost of living is indicated, on average, by 100 let's look at where Chapel Hill comes in.

Overall, Chapel Hill is an affordable area. Regional costs of living are low in the south east, but cost of living in this town is high; only in comparison with other cities in the region. Thanks to upscale shops, fine dining, and an upscale feel, Chapel Hill prices are driven higher, but only fractionally so.
Not to mention public university tuition. As a resident of North Carolina for the 2015-16 school year in-state tuition at UNC Chapel Hill was $24,320. Compare this to out of state tuition at $50,360.
The biggest difference between Chapel Hill and other cities is the price of housing, however Best Places broke that down, too.
Try comparing your current cost of living to cost of living in Chapel Hill here.
Healthcare in Chapel Hill
UNC Healthcare was created in 1998, bringing together the healthcare system of North Carolina as well as the hospitals and programs of the UNC School of Medicine. By 2013, the U.S. News & World Report ranked UNC School of Medicine as the 1st school in primary care, and 22nd in research.
Now, UNC Healthcare consists of numerous hospitals (5), healthcare centers, physicians networks, and community-based practices. In 2015, construction of a new office and hospital complex in Hillsborough finished. The Hillsborough campus includes an ER and general surgery.
Convinced? Come Check Out Chapel Hill!
Are you falling in love with Chapel Hill? There are a number of neighborhoods, communities, and subdivisions located in Chapel Hill and Carrboro.  
If you are interested in learning about the neighborhoods surrounding downtown Chapel Hill and other properties in the greater Triangle area, visit us online.  Call us today at 919-813-6449 or e-mail us at
[email protected] for additional information.  We can't wait to welcome you to your new home.