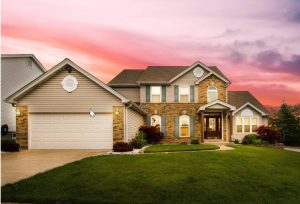 Photo via Pexels
Planning what to do with your assets is a critical part of moving into an assisted living facility. This will involve deciding whether to sell your primary residence. There are several good reasons to keep your house, so it's important to consider the pros and cons carefully. Fortunately, selling isn't your only option. Here are a few different things you can do with your home when it's time to move out.
Rent It Out
Renting out your home after moving into an assisted living community is a great way to make some extra money. You get to keep the home in the family while receiving monthly income to fund your care.
Renting to tenants on a one-year lease isn't the only way to do this. According to Mashvisor, there are four other ways to rent out a property—as corporate housing, senior co-housing, low-income housing, or a vacation home. These options allow you to generate higher income from your property or guarantee a steady cash flow.
Whichever way you decide to rent your home, consider hiring a property manager. Renting out a property requires a lot of hands-on work, from finding tenants to coordinating maintenance. A good property management company will keep you and your loved ones in the loop about your property and offer 24/7 support for both you and your renters/guests. Some management companies even offer online booking and take care of hiring housekeeping services. That way, you can enjoy the extra cash from renting out your home without being too involved.
Unfortunately, there are some disadvantages to renting out your home. First of all, you may not be able to charge high enough rent to offset the cost of your assisted living care. It's also possible that you may end up with bad tenants who cause damage to your property or do not pay rent on time, leaving you scrambling for the funds to cover your expenses. It's important to consider these risks before deciding to rent out your home. If you decide to go this route, take some advice from Military.com and protect your property with insurance and a lease reviewed by a lawyer.
Sell It
Another option is to sell your house. This is a good idea if keeping your home would be too expensive or labor-intensive. Selling your home will give you access to a large amount of money to fund your care, but it may create a substantial tax burden. There are also various fees involved in selling a home, such as real estate agent commission and closing costs.
If you're leaning toward selling, make sure you consider the condition of the home, the local real estate market, and the work involved in selling. Remember, you may have to make a few upgrades if your home is on the older side. Secure a trusted real estate agent so you can get the best value for your home. The Balance cautions against choosing a listing agent based on their commission or their list price for your home. Instead, look for someone with the experience and education to back up their claims.
Have a Family Member Care for It
You may not have to sell or rent out your home if you have a family member who wants to move in. This way, you can be comforted knowing that your home is in the care of someone you trust. Having someone in the home will prevent unexpected issues like roof leaks or basement mold from going undetected and becoming large, expensive problems to fix.
This option may only work for people who have other ways to fund their assisted living care. If you need the money from your home, you may consider charging your family rent for the use of your home. Just make sure you understand the tax rules for renting out your home to family members.
Moving into an assisted living facility is a huge decision in and of itself. Once you've worked out the finer details of this move, deciding what to do with your home can be completely overwhelming. If possible, take some time to consider your options carefully and ask your trusted family members for their thoughts. Careful planning will help you come up with the best possible solution for your circumstances.
At Real Estate Experts we sell homes and manage rental properties.  Contact Real Estate Experts and we can advise you of the pros and cons and provide you with a comparative market analysis for selling your home and a rental analysis as well.