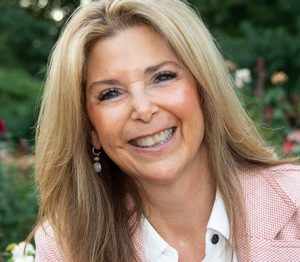 October 28, 2019 (Raleigh, NC) — Blueplate PR in Raleigh has added a new client to its roster: professional Realtor® Jodi Bakst, the owner of Real Estate Experts.
Based in Chapel Hill, Real Estate Experts is an independent, full-service residential real estate and property management company that has been serving the Triangle and surrounding areas for over 20 years. Bakst has hired the boutique PR agency to increase her agency's visibility and to support her marketing plans.
JODI BAKST, OWNER, REAL ESTATE EXPERTS
"Early in her career, Jodi Bakst knew that marketing is arguably the most important aspect of her business, which contributed to her incredible success. She's an expert at real estate marketing," said Kim Weiss, owner and operator of Blueplate PR. "But sometimes public relations is more effective because it confirms a real estate agent's expertise and credibility. It establishes trust – a value that attracts clients and media attention."
To that end, Weiss said she's working with Bakst to expose the "emotional side of Real Estate Experts by celebrating the fascinating people behind the brand and by sharing those happy human moments that real estate transactions so often elicit."
Blueplate PR will also be involved in a unique residential community Bakst is planning, from website content development through promotional campaigns. The goal, Weiss said, will be maximum exposure to potential investors, property owners, and the media.
"I'm working with architects and builders on my new project," Bakst said. "They told me, hands down, 'Kim Weiss is the best in the business. You have to hire her.' So that's what I did. And not only am I working with Kim on my upcoming project; I was so excited about her that I asked for her help with promoting Real Estate Experts as well."
Jodi Bakst co-owns The Property Management Group within Real Estate Experts with Realtor® Bill Matthes. For more information on all aspects of Real Estate Experts, visit realestateexperts.net.
For more information on Blueplate PR, visit blueplatepr.org.