With the climate crisis looming ever closer to our doorstep as each day passes, minimizing one's negative impact has become of the utmost importance. Of course, energy efficiency has other benefits as well, and thanks to the innovation recently experienced in this field, it's never been easier to strive for a net-zero building when planning a construction project. 
Net-zero homes produce as much energy as it uses, allowing them to work in tandem with the environment rather than feed off of it exclusively.   Making your home completely net-zero is accessible and realistic in today's day and age, so in case you're about to build a new home from the ground-up, here are some of the best materials to do it with.
Solar Shingles and Solar Power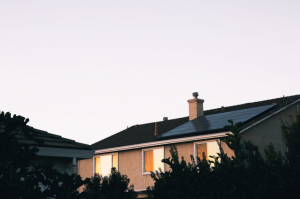 After building a completely energy-efficient home, the most important aspect of getting to net-zero is the addition of a source of sustainable energy, such as solar power.  Solar panels and today even solar are being used to produce solar energy.  Solar shingles weave into your regular shingles seamlessly and can produce an impressive amount of energy. There is still a debate about which is more cost-effective.  As time goes by, it will be interesting to see the strides made with solar shingles.
Structured Insulated Panels (SIP Panels)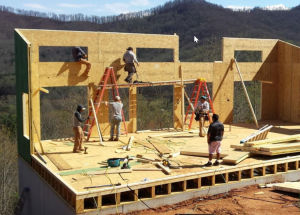 SIP Panel construction refers to the wall system and framing of a house. Most homes are built with a wood and sheetrock frame, or even metal, but these materials are inferior to SIP panels.  SIP Panels are a continuously insulated structural building envelope.   The best type of SIP uses styrene-free foam between OSB Board.  These panels have twice the R-value of traditional framing.  The comprehensive nature of this wall system allows it to be far more airtight than other materials and durable as well, with official hurricane-proof walls. This material above all others will have the largest impact on your energy efficiency.
Window and Door Sealant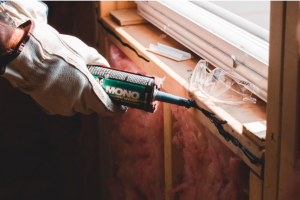 Applying sealants around windows and doors can also have a big impact on your home's energy efficiency. Regular weather stripping and caulking the corners of windows can help a bit, but you're better served to install something like an air barrier that will protect your windows from the inside and out.
Polyiso Insulation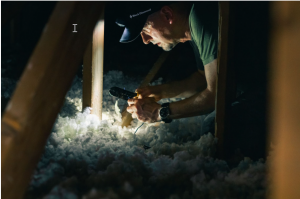 Polyiso insulation is another special material you can add to your home's roof to make it lose less energy and help improve energy efficiency. Made from specially-designed fibers and materials, this type of insulation will provide superior protection against air leakage compared to regular insulation.
It's Never Been Easier to Go Net-Zero
The importance of lowering your carbon footprint has never been clearer to us, and thankfully, it's also never been easier to do so. With the materials we discussed here today, you can achieve what was once thought impossible by building a home that produces as much if not more energy than it uses. 
By minimizing air leakage with an air barrier, SIP panel construction, and polyiso roof insulation, you can make it that much easier for your solar shingles or other renewable energy sources to get you that highly lauded label of net-zero.
If you want to build a home like this in Chapel Hill, you can do this in Array, the area's first 100% net-zero homes neighborhood.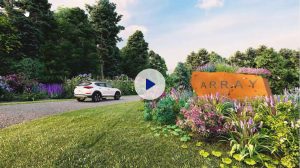 Andrea Erickson is a contributor to Innovative Building Materials. She is a blogger and content writer for the real estate industry. Andrea is focused on helping fellow