Attracting tenants is an important part of leasing a property in Chapel Hill, Durham, and the surrounding areas. More important than attracting those tenants, however, is retaining them. When you have good tenants in place who pay rent on time, take care of the home, and renew their lease agreements year after year, you can expect to increase your cash flow and your long-term ROI.
So, how do you attract these long-term tenants?
We have some ideas based on our experience leasing and managing properties, and we're sharing them with you on today's blog.

Be Clear about Expectations
Open, transparent, and responsive communication is critical when you're renting out a home. It starts before the lease is even signed.
If you want to create and develop a positive and professional relationship with long-term tenants, establish that responsiveness and communication from the start of the tenancy. Discuss the lease agreement in detail and be prepared to answer any questions your tenants have. Highlight the most important parts of the lease, such as rent collection policies, how to request maintenance, and what to do if there's an emergency.
Making yourself available to tenants and remaining accessible throughout the lease term will increase the chances that your tenants stay in place.
Offer a Pet-Friendly Property
More than half of the tenants in and around Chapel Hill own a pet. Pet owners are more likely to stay in place longer than non-pet owners because they know that finding a pet-friendly property isn't always guaranteed.
We understand the concerns that some landlords have with allowing pets. Yes, they can be a liability and yes, they can cause property damage. However, really bad pet experiences are rare. Typically, you earn more with a pet-friendly property in four ways:
You can charge a pet fee
You can charge pet rent
You can reduce your vacancy time
You can increase your tenant retention
Consider allowing pets. You'll attract better tenants and they'll stay in place.
Be Responsive with Maintenance
Well-maintained rental homes retain tenants.
Put together a preventative schedule of routine maintenance so you don't have to worry about expensive emergencies, which are frustrating for tenants. Stay on top of the heating system, cooling system, ventilation, plumbing, and roof. Make sure you're providing pest control and landscaping.
While emergencies require an immediate response, it can help to treat the minor and mundane repairs with the same sense of urgency. Tenants will appreciate your prompt response to broken doorknobs, malfunctioning garbage disposals, cracked windows, and dripping faucets. Small problems that inconvenience your renter will affect their decision in renewing their lease.
Work with a Professional Chapel Hill Property Manager
Self-managing landlords have trouble providing the same level of customer service that professional managers can provide. It's mostly a matter of time, expertise, and resources. If you struggle to retain good tenants, it's best to hire a property manager.
An experienced Chapel Hill property management team will make sure your rental space is well-maintained by conducting regular cleaning and rental property inspections. We'll respond right away during emergencies and monitor all safety and habitability measures to protect your tenants.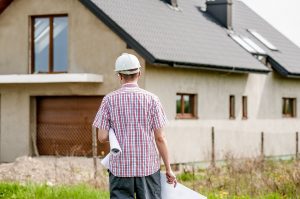 When you're looking for ways to attract and retain well-qualified tenants, please contact us at Real Estate Experts. We specialize in Chapel Hill property management and we also serve communities in Durham, Mebane, Hillsborough, North Chatham County, and Terri.