Placing a well-qualified tenant is an important part of having a positive rental experience and a profitable investment experience. Many landlords don't take the time and invest the resources that are required to screen thoroughly. That's a big mistake. The wrong tenant can cost you money, cost you time, and deliver a lot of stress that you don't need.
Follow these tenant screening tips to ensure you place a tenant who will pay rent on time, take care of the property, and follow the terms of your lease agreement.
Check Employment and Verify Income
Your application should collect all the information you need about a tenant's employment and income. You want to be sure he or she earns enough to cover the cost of rent. Contact the employer to verify that the applicant is employed in the position listed, and that the dates of employment match up. Then, ask for salary information. Not every company will be willing to provide that, so you may need to ask your applicant to provide pay stubs.
If your applicant is self-employed or retired, ask to see tax returns or bank statements. Industry best practices say that you want to see income that's at least three times the monthly rent. So, if your property rents for $1,000 per month, you want income that's at least $3,000 per month.
Look at Credit and Criminal Histories
When you're checking for criminal history and eviction records, it's important to go beyond the county and look at nationwide records. This can be done with a few services online, or you can work with a property management company to check for criminal backgrounds and credit issues. Perfect credit will be hard to find, but set some standards for what's acceptable and what isn't. Medical debt hits a lot of people, and you might be okay with that. However, a long list of debts owed to utility companies and former landlords should cause you some concern about renting to that applicant.
Talk to Current and Former Landlords
Landlord references are critical and can give you a good idea of how your applicant has performed in the past with rental properties. Make sure you get accurate landlord information. Tenants with a bad rental history will likely not want to share the names and phone numbers of their actual landlords and property managers; you may find yourself talking to friends and family members. You can check property records to make sure you're talking to the right person, or do an internet search for the apartment community the tenant once lived in.
Ask former and current landlords if rent was paid on time, or how many times it was late. Find out if there were any lease violations or incidents of property damage. Did the tenant have pets? Did the tenant receive the full security deposit back? Always ask if they would be willing to rent to that tenant again.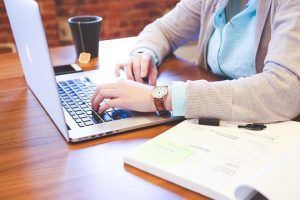 Remember to comply with all fair housing laws while you're screening tenants. If you need help with this, contact us at Real Estate Experts. We'd be happy to be part of your leasing process.
Real Estate Experts provides comprehensive property management services in Chapel Hill, Carrboro, Hillsborough, Durham, N. Chatham County, Cary, Morrisville and now Mebane and Burlington, North Carolina.
Visit our new web site at www.realestateexperts.net or give us a call at 919-928-5131 x 1 to discuss our property management services.