Change can be scary, especially when it involves one of the largest and most valuable assets in your investment portfolio. There are a lot of good reasons to stick with your current property management company. However, if they're not meeting your needs and they're not delivering the results that you expect, you should consider looking around for better management.
When clients come to us from other Chapel Hill property management companies, it's usually for one of these reasons.
Accounting and Money Matters
The finances associated with your rental property are obviously very important, and you need to be sure your management company is handling them properly. If you're not receiving regular accounting statements and reports that detail your income and expenses, you should definitely look for new management. Good property managers provide online portals that allow you instant access to the accounting records associated with your investment. You should be able to see how your property is performing 24 hours a day, and the information should be accurate and transparent.
When you do receive reports but there are charges and expenses that don't make sense, it's also a problem, and something you should address with your property manager. If you're not aware of the maintenance that you're being charged for or there are extra fees for services you thought were included with your management fee, you can probably find a property manager who is more forthcoming with your financials.
Communication or Lack Thereof
Communication is important and with all of the technology available today, there is no excuse for poor communication from your property manager. A responsive management company will be available by phone, text, email, and even on social media. There should be no delay in returning calls and messages. If you cannot get a hold of your property manager, there's a good chance that your tenants aren't getting timely responses either. This does not bode well for the condition of your home or the expectation that you'll retain tenants for the long term. Discuss your communication expectations before you sign a management agreement. If the property management company doesn't deliver, you can and should look elsewhere.
Poor or Lacking Management Services
If your management company promises fast tenant placement but two months have gone by and your property is still vacant, you need a new property manager. If your management company isn't paying you rent consistently every month or inspecting your property when they say they will, you have every right to leave your management agreement. You need a manager who will collect rent, enforce the lease, and maintain your home. When your management company is unable to deliver on what they have promised, you cannot allow your investment to be left at risk. Find a property management company that does what they say they will do and impresses you with more income and lower expenses.
If you're unhappy with your current Chapel Hill management company, we'd be happy to talk through your problems. We'd also love to tell you about our own services and the reputation we have for delivering outstanding property management and customer service. Contact us at Real Estate Experts for more information.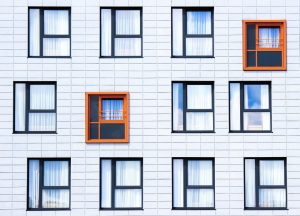 Real Estate Experts provides comprehensive property management services in Chapel Hill, Carrboro, Hillsborough, Durham, N. Chatham County, Cary, Morrisville and now Mebane and Burlington, North Carolina.
Visit our new web site at www.realestateexperts.net or give us a call at 919-928-5131 x 1 to discuss our property management services.