Property inspections are a critical way for landlords to check on maintenance issues that are needed and to ensure their tenants are following the terms of the lease agreement. When you're inspecting your property, make sure you're thorough and detailed. The things you look for will depend on the type of inspection you're conducting. A move-in and move-out inspection will have you documenting the condition of the property and making a list of any repairs that are required. These are some of the things you should have on every rental inspection checklist.
Check for Leaks and Water
Water can do damage to a property faster than anything else. You want to take care of leaks immediately, no matter how minor they seem. Even a dripping faucet can turn into a major leak under the sink that causes rot and mold. Look for areas where water might be getting inside the house from the outside. Spots on walls and ceilings may indicate that a pipe is leaking somewhere. Look under bathroom and kitchen sinks, check tubs and toilets, and make sure you don't have any water coming in where it shouldn't.
Look for Repair and Replacement Needs
If you're inspecting before a tenant moves in, you want to make sure the property is ready for occupancy. Everything must be functioning the way it should. Check each electrical outlet, turn on all the lights, and run the appliances. Make sure the doors and windows are locking and check light bulbs, air filters, and smoke detectors.
Check for Safety Issues
As a rental property owner, you're responsible for providing a safe and habitable home for your tenants. Any inspection should include a check for safety issues. Make sure the doors and windows lock. Check your smoke detectors, carbon monoxide detectors, and any security systems you have installed. Look at the exterior lighting and make sure it's sufficient. Handrails should be secure and not wobbly, and pools should have fences. Make sure the driveway and walkways are free of debris and trip hazards.
Maintain Standards of Cleanliness
When you're doing a move-in inspection, you need to make sure everything is perfectly clean. Baseboards and ceiling fans should be free of dust, kitchens and bathrooms should sparkle, and the home should look and smell beautiful. When you're doing a move-out inspection, you expect the same level of cleanliness after a tenant leaves. If the property clearly has not been cleaned, make notes and take pictures so you can withhold cleaning costs from the security deposit.
When you're inspecting during a tenancy, it's important to remember that everyone has different standards of cleanliness. Your tenant may not keep things as tidy and spotless as you do. But, you do want to make sure that it's not unclean to the point that the property could be damaged. You don't want to see piles of trash or evidence of pests and rodents.
Enforcing Your Lease
During routine inspections, make sure your tenant is following the lease. If you did not approve any pets and you see dog bowls or cat litter, you'll need to address it. If you rented the home to two adults and one child but you see five cars in the driveway, you may want to follow up on that. Inspections are a good time to make sure everyone is doing what's required of them, and it's also a good opportunity to check in with your tenants. Make sure they're happy, and find out if there's anything you can do to make their rental experience better.
These are just a few of the things you should include on your rental property inspection checklist. For more information, contact us at Real Estate Experts.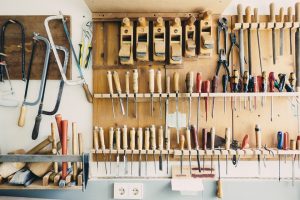 Real Estate Experts provides comprehensive property management services in Chapel Hill, Carrboro, Hillsborough, Durham, N. Chatham County, Cary, Morrisville and now Mebane and Burlington, North Carolina.
Visit our new web site at www.realestateexperts.net or give us a call at 919-928-5131 x 1 to discuss our property management services.