If you're looking to diversify your investment portfolio, you definitely need to include some real estate.
Even real estate portfolios, however, can benefit from diversification. When you have a good mix of commercial and residential properties or single-family homes and multi-family units, you can reduce the risk inherent in investing. You can also set yourself up for growth going forward.
Every investment expert you talk to will recommend that you diversify your portfolio. Here's what you can do to create a stronger collection of real estate assets.
Invest in Single-Family and Multi-Family Properties 
Single-family homes will always make great investments, especially when you're buying rental property in Chapel Hill, Terri, Durham, and surrounding areas. These properties are in high demand with tenants and you can charge top rental prices, especially if the home is well-maintained and offers plenty of space, a yard, and a garage. They also appreciate quickly, and you'll find that the value of your asset climbs reliably year after year.
But, you don't want to put all of your money into one property type.
To diversify your portfolio, consider looking at multi-family properties as well. There are many ways that this can help your portfolio earn more. These units will provide more income for you and less risk. Instead of collecting one rental payment every month, you'll collect two or three or four. This protects you against vacancy risks. If one unit is vacant, you still have income from the other units.
Lower risk and higher cash flow are excellent reason to invest in multi-family homes as well as single-family homes. The additional good news is this – our market has a number of unique and diverse neighborhoods with all sorts of properties. Your portfolio could easily include condo units in Chapel Hill and new construction single-family homes in an HOA neighborhood in Hillsborough.
Consider Investing in Other Markets 
A great way to diversify your portfolio is by exploring rental markets outside of where you currently invest. If you are in California or a city on in the northeast, consider looking in smaller markets where you can get a lot more property for a lot less money.
Chapel Hill, Durham, and a lot of markets in North Carolina are great examples of how you can get more for your money. Increase your knowledge about other markets, and talk to property managers and real estate experts in those areas to learn more about what you can expect in terms of tenant pool and rental value.
Explore Different Financing Options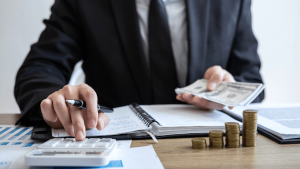 Another great way to diversify your real estate portfolio is by experimenting with your financing options. Some investors pay in cash and others take a traditional mortgage. You might be able to get a better deal if you try owner financing. You usually won't need a large down payment, and if you structure the deal so that you're primarily or completely paying the principal, you'll find your cash flow and your ROI can improve quickly. You can also breathe some new life into your investment portfolio with things like a 1031 exchange when you want to buy something new and you're ready to let go of an asset you're holding.
Helping investors diversify their portfolios and look for new opportunities is one of the things we do best. When you're looking for ways to increase the strength and security of your portfolio, please contact us at Real Estate Experts. We specialize in Chapel Hill property management and we also serve communities in Durham, Mebane, Hillsborough, North Chatham County, and Terri.