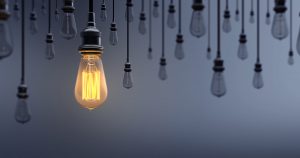 When a whole lobster was presented at the table of a restaurant, the customer noticed there was only one claw on it.  He asked what happened to the lobster and the waiter said, maybe he lost a fight with another lobster.  The customer replied to the explanation by saying "then, bring me the winner."
There are approximately 1.3 million REALTORS® in the U.S.  The July 2019 Existing Home Sales annualized about 5.4 million units with a listing side and a selling side that totals 10.8 million transactions.  That means that the average number of units sold per agent is 8.
In any given market, 20% of the agents are selling 80% of the homes.  260,000 agents are selling 8,480,000 or an average of 32 transactions sides.  Some markets are dominated by 10% of these successful agents selling 90% of the market.  If that were the case, 130,000 agents are selling 9,720,000 or an average of 75 transactions sides.
Which Realtor Do You Want Representing You: The Choice is Very Important
The question you should ask yourself is who do you want representing you in the purchase or sale of the largest asset that most people have?  Do you want an average agent, or do you want a powerhouse agent who can provide you the best advice, avoid issues that can cost time, and maximize the results that you expect and deserve?
Finding the right property is listed as the most difficult experienced by buyers (56%), according to the Home Buyers and Sellers Profile, together with the paperwork (20%) and understanding the process and steps (16%) makes these the most important areas of expertise needed when evaluating your agent.
An agent provides valuable services for buyers and sellers during the transaction that can make a difference in finding the "right" home or buyer, negotiating the best terms, and closing on time.  The answers to the following questions can help you decide who to work with in your next purchase or sale.
Describe your experience in real estate?
What are your personal sales stats compared to the market? (For sellers, list price to sales price ratio, days on market; for buyers, average # of houses shown and closure rate)
Describe your strategy to accomplish my needs?
Do you have references and/or reviews?
What makes you different than your competition?
Can you help me find the other professionals and vendors?
What is your fee and who pays it?
Who is Real Estate Experts and What Do We Have to Offer?
At Real Estate Experts, we listen to your wants, needs and goals.  This is the first and most important step is helping you buy a home you will love or sell your home.  For more information, request our Sellers Guide and Buyers Guide.
Also look at our web site to learn how Real Estate Experts works with home buyers and why you should list your home for sale with Real Estate Experts.